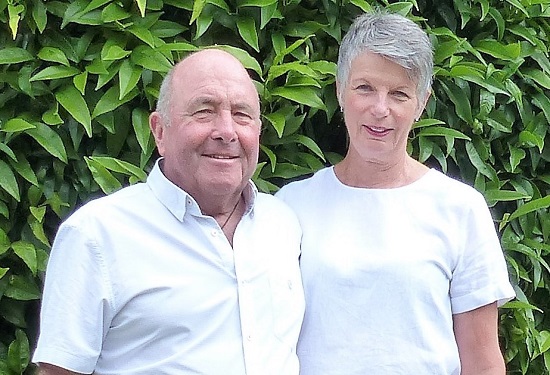 Ross Davies ...
I began sailing in Auckland when still young enough to be wearing nappies. Boat building and sailing became a life-long passion as I went through the club ranks with my two brothers.
Over time I sailed and crewed at every opportunity. I fixed up boats, bought and sold boats, taught my kids to sail and enjoyed every moment.
In business I pursued a career in sales, was CEO for a major start-up, and built two businesses for myself. In Whangarei I joined Norsand Boat Yard in 2016 and ran the store for a short time leaving to set up Multihull Solutions NZ Ltd. 2019 gave birth to The Yacht Brokers and The Boat Yard jointly with Judith.
Judith Macdonald ...
I found my dislike of water to be a real disadvantage when it came to travel and eventually enrolled in an adult learn to sail course. To my surprise I enjoyed the dinghy and the challenge of keeping it upright while moving forward. Crewing a trailer yacht around Wellington harbour led to owning a cruising catamaran and more...
In business my career as a librarian changed with computers and I focused on database development, online research and website creation as a means of preserving legacy business information for future reference and court disclosure.
I worked with Ross at Multihull Solutions as Client Liaison handling the back room and joined him meeting clients and introducing vessels.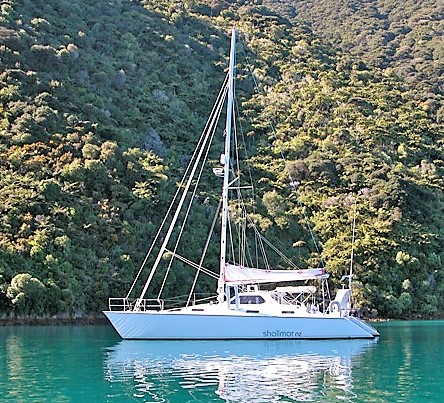 Together ...
We own a Ron Given 50ft cruising catamaran and intended to leave Wellington on a journey to far flung places. Sailing into Whangarei harbour we decided this was home and here we have stayed. We are enjoying the coastal sailing, island exploration and learning to fish.
2019 brought us a new adventure as we establish The Yacht Brokers and developed The Boat Yard at Marsden Cove Marina.
2020 brought closure of The Boat Yard
and a refocusing of our work/life balance beginning with a refit of our own vessel. An autumn cruise around the secret bays of Northland was also on the agenda but Covid-19 put this on hold. We are looking forward to the next surprise and continuing enjoyment with The Yacht Brokers.
Ross & Judith